JASKA RAATIKAINEN, la sua avventura con i Mercury Circle
Chiuso il capitolo Children Of Bodom, Jaska Raatikainen parte per una nuova avventura con i Mercury Circle. L'ep di debutto, "The Dawn Of Vitriol", è uscito il 14 agosto 2020 per Noble Demon/The Vinyl Division e ora la band promette il primo album già agli inizi del 2021.
Noble Demon website
Nati a Espoo (Finlandia) nel 1993, i Children Of Bodom diventano ben presto un'icona del melodic death metal a livello internazionale. Dieci album in studio e due live, i COB raggiungono le classifiche di Billboard e vendono oltre 250.000 copie. Il loro ultimo show avviene il 15 dicembre 2019 alla Ice Hall di Helsinki, poi lo split.
In tempi recenti, Jaska Raatikainen resta folgorato dai demo che Jaani Peuhu (produttore/compositore/musicista finlandese nominato due volte ai Grammy) gli fa ascoltare e capisce che quello sarà il suo nuovo percorso.
"Non appena ho ascoltato quei demo, ho capito che sarebbe stato stupido non unirmi ai Mercury Circle: musica che non sentivo da tanto tempo, scura, emozionante, ricca di melodie ed atmosfere epiche. Sono entusiasta ed onorato di far parte della band. So che la strada verso l'alto sarà lunga, ma sono pronto…"
Mercury Circle lineupJaani Peuhu
– ...
l'articolo continua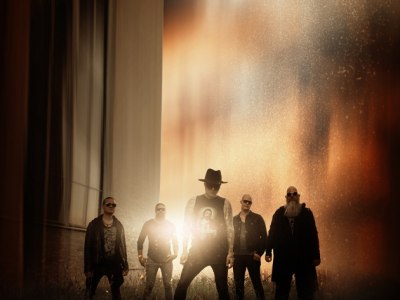 vocals, guitar, synth (Iconcrash, Swallow The Sun, Hallatar)
Jussi Hämäläinen – guitar, synth, backing vocals (Hanging Garden, The Chant)
Juppe Sutela – guitar (To/Die/For)
Ande Kiiski – bass (Sleep Of Monsters, Rytmihäiriö)
Jaska Raatikainen – drum (Children Of Bodom)


"The Dawn Of Vitriol" – tracklist

01. Oil Of Vitriol
02. The Beauty Of Agony
03. Black Flags
04. The Last Fall
05. New Dawn


---