Stanton Moore, esce a luglio "With You In Mind (The Songs of Allen Toussaint)"
Stanton Moore non ama stare con le mani in mano. Oltre ai suoi progetti da solista, le registrazioni in studio e televisione e l'attività di insegnante, è impegnato dietro i tamburi dei Galactic, accanto a David "Tork" Torkanowsky (tastiere) e James Singleton (bass): un trio funky di New Orleans in giro da 30 anni.
Il nuovo disco del super trio si intitola With You In Mind (The Songs of Allen Toussaint): "un paio di giorni prima di iniziare le registrazioni, Allen Toussaint è venuto a mancare…" – dichiara Moore – "avevamo già prenotato lo studio e non potevamo aspettare. Ci siamo tirati su le maniche ed abbiamo preso a lavorare sugli arrangiamenti e poi sulla registrazione delle tracce…"
Ne è venuto fuori un album coinvolgente, fatto di 10 brani tratti dal repertorio di Toussaint arrangiati e suonati dai Galactic in maniera sublime. Verrà pubblicato il 21 luglio 2017 da Mascot Label Group. (www.mascotlabelgroup.com) - Disponibile in formato CD, LP e Digital.
La morte improvvisa di Allen Toussaint è avvenuta il 10 novembre 2015 a Madrid, a causa di un infarto, subito dopo un concerto. Il celebre songwriter, produttore, pianista, cantante e bandleader di New Orleans è stato una figura ...

l'articolo continua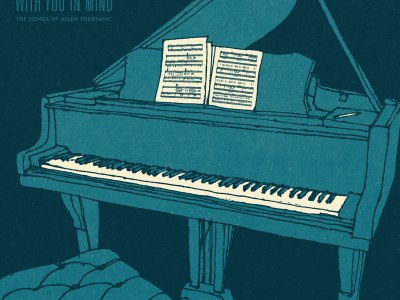 molto attiva sin dagli anni Cinquanta, suonando e producendo celebri artisti del R&B, quali Irma Thomas, Lee Dorsey, Pointer Sisters, oltre che artisti di punta del rock, tra cui The Band ed Elvis Costello. Una firma decisamente autorevole…


With You In Mind (The Songs of Allen Toussaint) – tracklist

1. Here Come The Girls (feat. Cyril Neville & Trombone Shorty)
2. Life (feat. Cyril Neville, Nicholas Payton & Serik)
3. Java (feat. Nicholas Payton, Donald Harrison Jr & Trombone Shorty)
4. All These Things (feat. Jolynda Kiki Chapman)
5. Night People (feat. Maceo Parker)
6. The Beat (feat. Cyril Neville)
7. Riverboat (feat. Nicholas Payton & Donald Harrison Jr)
8. Everything I Do Gone Be Funky (feat. Maceo Parker)
9. With You In My Mind
10. Southern Nights (feat. Nicholas Payton & Wendell Pierce)



---