Un caro saluto a Robert Paiste
La sua vita, Robert l'ha dedicata alla produzione, sperimentazione e sviluppo di suoni nuovi da consegnare ai batteristi del globo… La sua genialità e passione per il drumming è sfociata in serie di piatti straordinari, utilizzati sul palco e in studio di registrazione in giro per il mondo. Chi non conosce, ad esempio, i Formula 602, i 2oo2, i Signature Series?
Robert Paiste se ne è andato, ma continuerà ad esistere, per sempre…
"Sound is vibration, and vibration is energy. Life energy is vibration and sound, also. So, for us, sound is part of a very deep, basic truth. We are not the only ones who feel like this. There are so many musical-minded drummers who get the same exciting feeling from playing their cymbals. It's not just the sound. It's the vibration, the touch, how it feels, and how it speaks to the drummer. It's a wonderful feeling to produce something, hand it over to the drummers, and see them get the same response. There's a deep truth behind it…" (Robert Paiste)
"It is with deep sorrow that we announce the passing of Robert Paiste, family member, visionary cymbal maker and perennial company principal.
In the four generations of family ...
l'articolo continua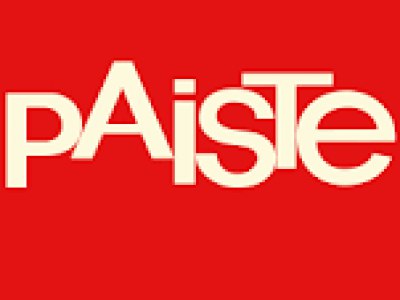 members to guide the company, Robert was a foremost presence. His contribution was of immense importance, and he shaped Paiste in major ways.
Robert's life-long focus was the development and production of cymbals and gongs. As an uncompromising perfectionist, he established the benchmarks for quality, fidelity and consistency that are the hallmarks of Paiste today.
Along the way, his work led to numerous innovations, inventions and patents, and among his many accomplishments, the Formula 602, the 2002, and the Signature Series continue to stand out in the cymbal world.
Robert's contributions to the realm of cymbal and gong instruments in fact transcended his activities within the Paiste Company. Through his efforts, he shaped and influenced the direction of the entire field in the past half century. Never satisfied, he forever thought of new directions and possibilities to create instruments, indeed, he lived his life for sound.

Robert was born in the family's country of origin, Estonia. The disruptions during the mid 20th century brought the family through Poland to Northern Germany, where in the late 1940s he joined his father Michail in cymbal and gong making. He moved to Switzerland in 1957 to found the company's new and present home base. Robert went on to lead Paiste together with his brother Toomas throughout the second half of the 20th century. Together, on the foundation of their father's and grandfather's work, they built a cymbal company of world-wide significance.
We are grateful for Robert's lifetime achievements.
paiste.com


---